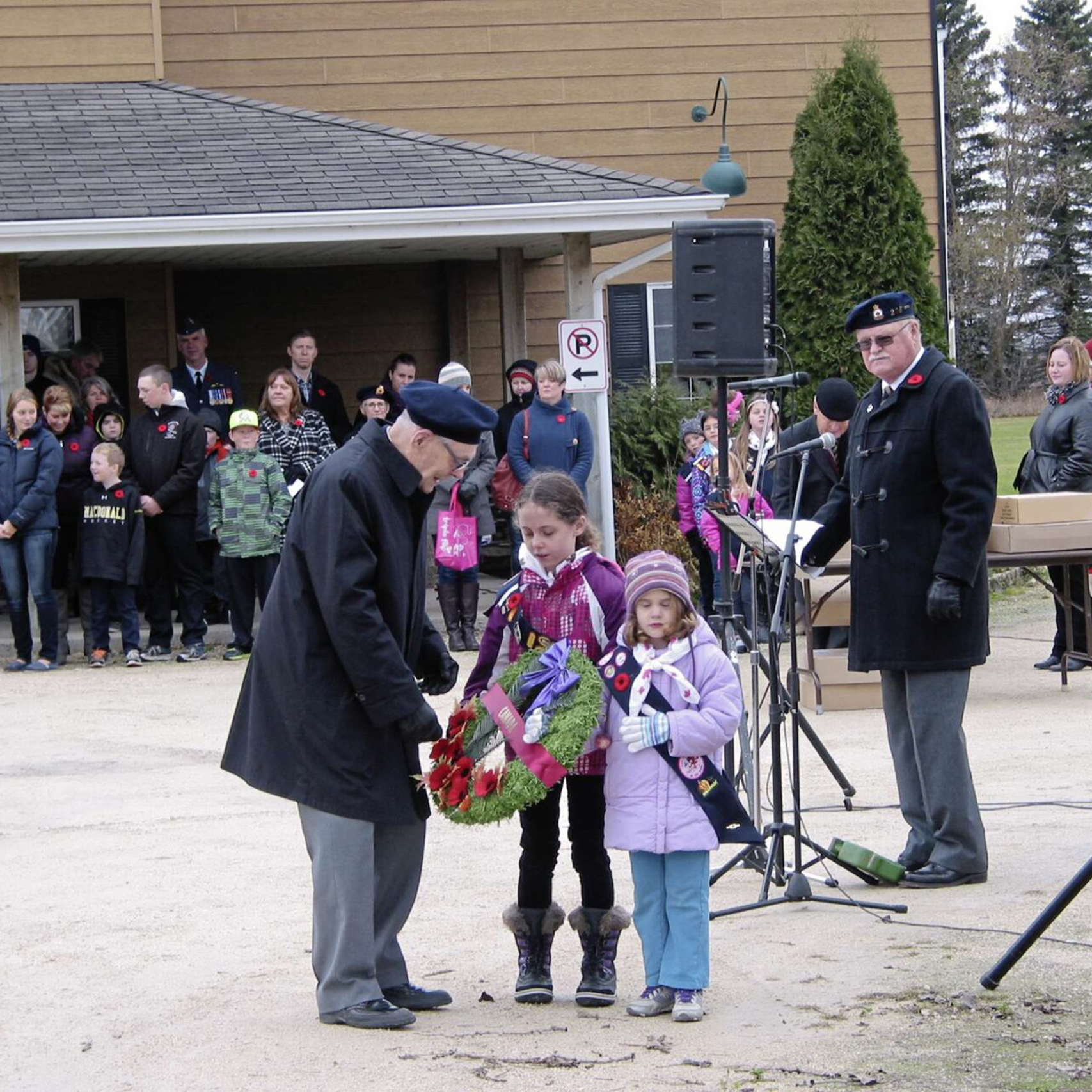 In the fall of 1941, Sid enlisted with the Air Force (R.C.A.F.), hoping to fly planes in the war, but couldn't meet all requirements of the pilot training program. So instead, he started a course in aero-engine in the last part of December at the age of 19. He received his regimental number in early April 1942, then was posted in Brandon for Army training, followed by posting to St. Thomas, Ontario, for further training in aero-engine. Upon completion of this course, he was posted to #9 S.F.T.S. Exeter Ontario, where he would apply his trade. Being placed under a Sargent in the maintenance hangar, servicing Anson II's, he found this work enjoyable. The responsibility was significant given that pilots' lives depended on a well-serviced plane. A year later, in September 1943, his expertise was required at #18 S.F.T.S. at Gimli Manitoba. This was a new station just opening. And then, the following summer of 1944, he was placed at Netley, Manitoba, near Petersfield, which acted as a relief station to the Gimli base. A lot of servicing of aircraft was carried out there. His last posting was #8 Repair Depot, Winnipeg, and then he picked up his discharge on July 5, 1945, two months after V-Day. The stations that he worked at were used mostly for training pilots from Canada and ally countries. Canada was an ideal place to train pilots because of its open space and safety.  Looking back at his service time, he often would say it was a great experience in those early years of his life. To this day, he feels the regimentation and discipline experienced then would still be of great value for any young person today.
After the war, he went back to his hometown, Domain Manitoba, where he started farming. He joined the Legion in 1945, and in 1947 he was a founding member of the Legion #208 in Domain and is still a member today. He was very dedicated to his community serving on boards such as; Domain Pool Elevators, Domain Coop, Avonlea United Church, and Domain Legion, and memberships in the 4H clubs, seed club, Canadian Seed Growers and local recreation, where he spearheaded and committed bridge funding for the building of a local arena in 1975.
Sid and his wife Helen were married for 78 years. They raised 3 children and have 9 grandchildren and 19 great-grandchildren.