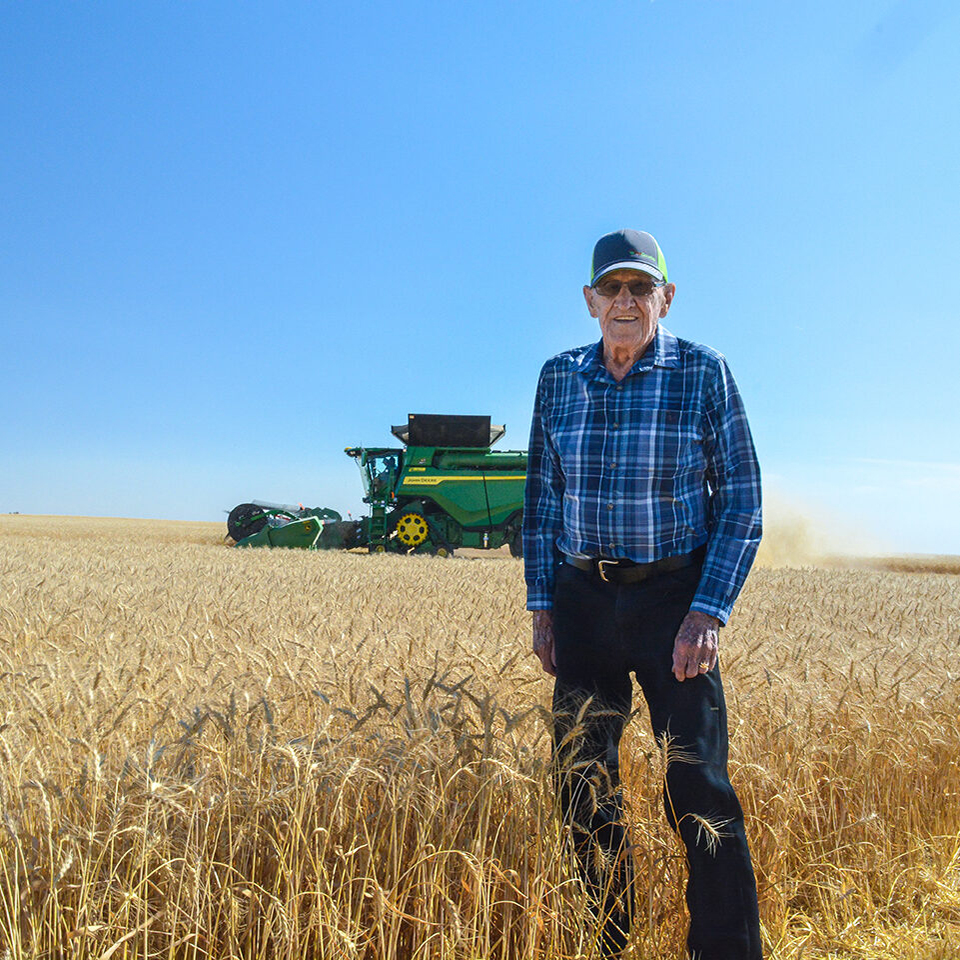 Si joined the Royal Canadian Air Force in 1943 and went overseas Apr. 1st – April Fool's Day – 1944. In jest, Si said when he got on the boat, he wondered if he was a fool for doing it. He was posted at Bournemouth on the south coast of England. The barracks were right on the coastline, and on a clear day, we could see across the channel. German fighters zipped over and staffed the barracks area and got a few of the boys. Si wondered why the Germans never bombed the barracks because everyone knew it housed RAF and RCAF crews in training.
Si trained as a gunner on a twin-engine trainer aircraft and later on four-engine aircraft. He was posted as a tail gunner to a Lancaster Squadron under Bomber Command and flew 36 missions over Germany – to note, the life expectancy of a Lancaster rear gunner was an average of 5 sorties
Si was a tail gunner on a Lancaster Bomber . As of Aug. 2021, Si will be 97 years young, has 17 grandchildren and loves to golf whenever possible.
He returned to Canada in June, 1945 – and by Sept. was posted in Yarmouth, NS to assist training other crews
After VJ Day he discharged in Regina, Sask.
Worked in Zealandia for 1 year then to Paris, Ontario for 1 year until he joined the CNR (Canadian National Railway) as a dispatcher
With no seniority at the time, the CN posted Si to Winter, Sask. For about 9 years, then to Cereal, Sask.
June of 1966 Si became a CN Station Agent in Unity, Sask. Where he raised a family of four
As of Aug. 2022, Si will be 98 years young, has 17 grandchildren and loves to golf whenever possible.