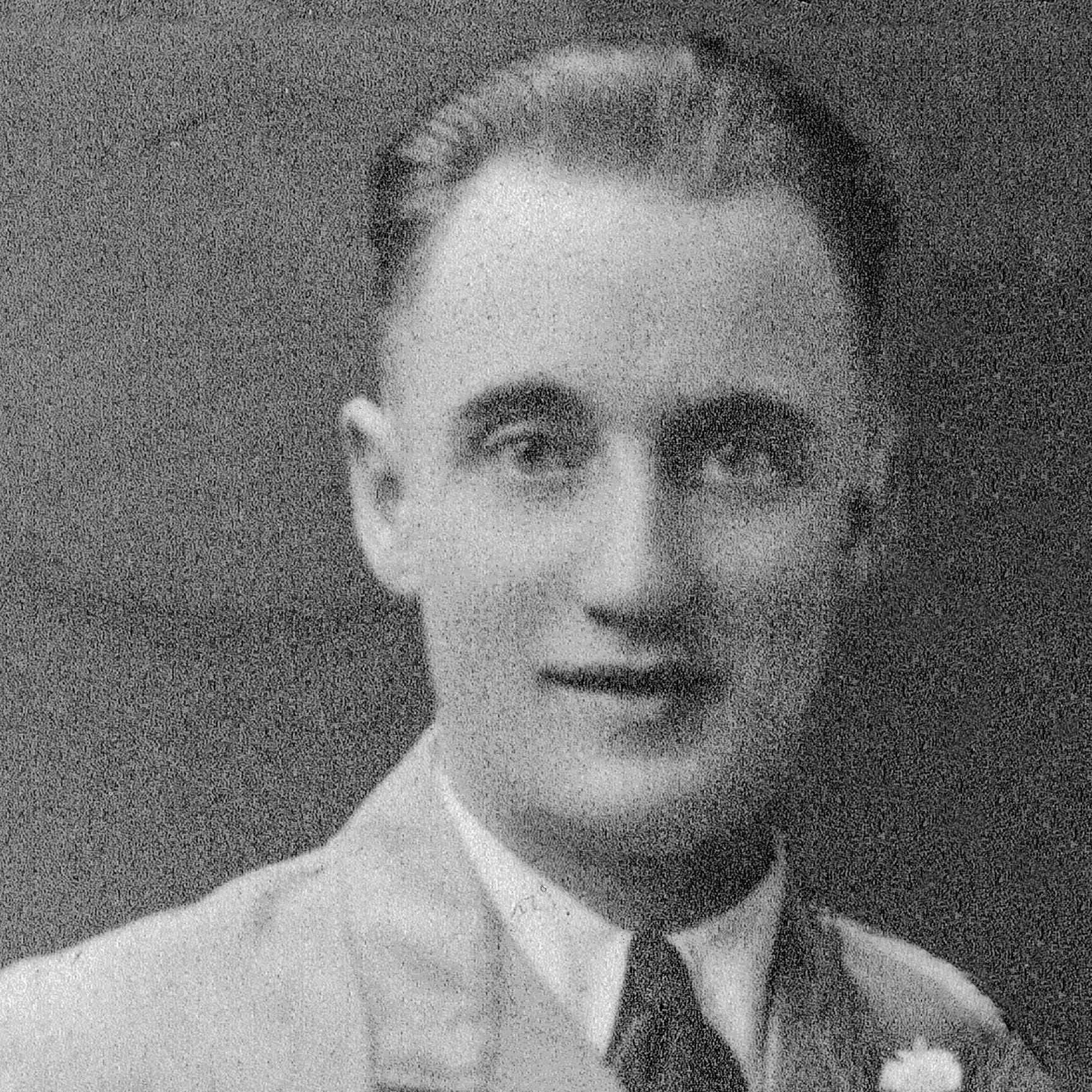 SERGEANT WESLEY ROBERT McKEITH: 10 October 1921 — 14 April 1945
Regimental Service No: B61487
Wes was born and raised on the family farm which was Homesteaded by his McKeith grandparents, in Hazenmore, SK. He was the son of John and Helen McKeith, special brother to his sister Marjorie and brother Stewart. Wes went to high school, did farm chores, and enjoyed playing softball & hockey. He also worked as a mechanic and a truck driver. With farming going through difficult times and work scarce, he decided to go to Toronto where he voluntarily enlisted in the Canadian Army (Active Service) on May 22, 1941. He joined the Ontario Tank Regiment and did his military training in Toronto, Newmarket and Camp Borden, ON where he eventually became a Gunnery Instructor. A military evaluation described him as a pleasant, cooperative individual with a good conduct record and above average intelligence.
On Sept 13, 1943, Wes and his fellow servicemen from Camp Borden, were shipped overseas to the United Kingdom where they underwent more training. He was assigned to the — Pt Hussars of the Royal Canadian 6th Armoured Regiment – C Squadron. On July 2, 1944, the unit was deployed to the Western European Theatre of War Operations. Records show that the Regiment conducted their operations in France, Belgium, Holland and on into Germany. On the night of April 13/14, 1945, Wes and his tank crew were conducting operations near Apeldoorn, Holland when an armoured piercing shell hit his tank. Wes and one of his crew members died that night. The Regiment's Chaplin sent a letter home stating that Wes was killed in action during the liberation of Holland on April 14th and that his death was 'mercifully instantaneous'. His wife Eleanor, his family and the whole community were all shocked and devastated at this tragic news. All mourned his death.
In 2006 — with the aid of the Canadian Legion Magazine — a niece of Wes' was able to make contact with a crew member who was with Wes during that fateful night. He informed her that "two Sherman Tanks had gone out on a mission on the night of April 13th. It was when they were returning from a road block at the entrance to Apeldoorn that an armour piercing shell hit the top of the tank's turret. Both Wes, who was the Crew Commander (sitting in the turret), and the Wireless Operator died instantly; they never knew what hit them; they didn't suffer at all. The other four crew members survived". Three weeks later – May 05, 1945 — the German troops finally surrendered in Holland.
Wesley's final resting place is in the Holten Canadian War Cemetery, Holland. In 2006, Wes' dear sister Marjorie had a Memorial Plaque for Wes placed at the foot of his parents' graves in Hazenmore, SK. The town had previously honoured WWI & WWII veterans who had been Killed in Action — with their names inscribed on plaques situated at the entrance to this cemetery. Over the years, these plaques became weathered and unreadable. In 1994 — and on her own initiative — Marjorie had the plaques replaced with a newer set. She wanted to ensure that the Veterans 'Will not be forgotten and will remain forever young'.